Attention Buck Deer Hunters
Attention all Buck Deer hunters, this year's hunting season is approaching us quickly, so make sure you are prepared. August 18th is the perfect time to get your gear on and head out to the forest. An avid archery hunter has a few tips to make sure you have a successful and safe hunting season.
Deer are always in search of water, they get water from three different sources: free water (ponds, puddles, streams, and lakes), preformed water (plant material), and metabolic water (oxidizing carbohydrates, fats, and proteins release inside the animal during digestion). Being able to find these three types of water sources will help you pick the best places to stake out. Unlike years before, it might be a perfect time to try staking out behind a tree near water. Who knows? It just might increase your chances of landing that perfect Buck!
This year, the most important tip is to be patient. Once you have spotted a deer, do your best not to make a sound and approach the deer quickly, but make sure you're coming from the right direction.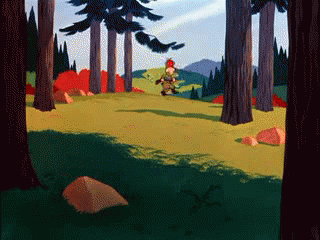 If it happens to be a windy day, make sure you're facing the right direction so that your scent does not blow towards the deer and alert them of your presence. Approaching the deer from a 90-degree angle lowers your chances of this happening.
With the hot temperatures expected to continue throughout the summer, it is essential that once the deer is taken down, you need cut and remove the meat, and place it in a cooler to make sure it doesn't spoil.
The terrain in specific areas is arid, so the conditions are not up to par to have campfires this year in a lot of areas. But if restrictions change, make sure that you put out your fire correctly and ensure that there is no heat radiating from it before you leave.
Just remember, there are always other hunters outdoors with you. Be careful and make sure you are courteous to the people around you hunting. This guidebook answers any questions you may have about the do's and don'ts of big game hunting.
Happy hunting!